Lash-Ed is your must have online and glossy educational lash, business, wellbeing and safety magazine. It's created by the lash industry, for the lash industry and dedicated to lash artists, trainers and enthusiasts worldwide!
Content rich. Limited Ads = More lash love!
Founded by Lash Expert Julie Knight, a working Lash Stylist, Trainer, Speaker, Judge, Event/Competition/Awards organiser and multi-award winner. She's supported by lash and business experts who make up Lash-Ed's amazing team of regular feature writers along with many contributions from talented special guest writers.
A magazine like no other. Deliberately.
Lash-Ed are grateful to our regular feature writers who are experts in their field. Click on their photos for bios.
If you're a lash or business expert, you too can become a Lash-Ed Feature Writer and offer our readers' great value for their reading time!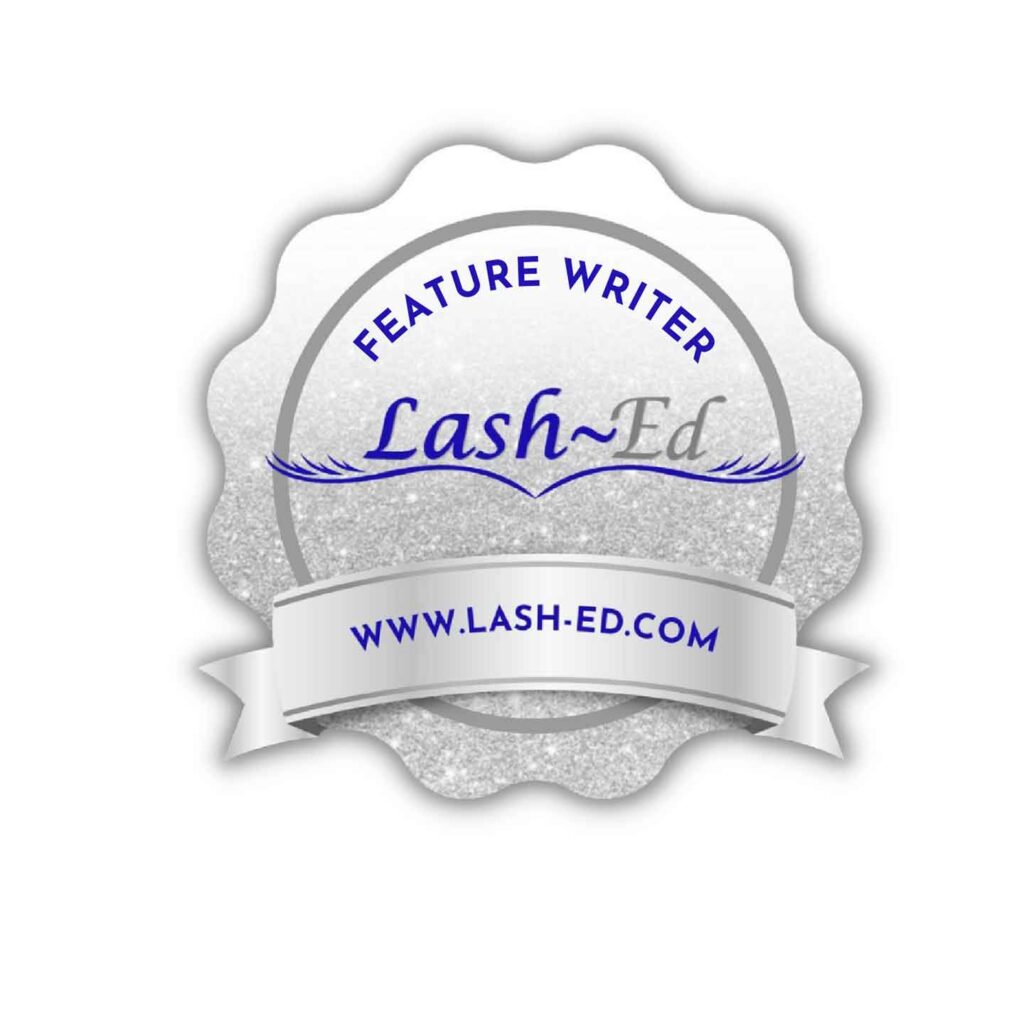 If you have some amazing hints, tips and tricks to share that will help your colleagues, you can be featured as a Guest Lash-Ed contributor and earn your 'As seen in Lash-Ed logo to show that you have been published.
Julie Knight
Founder and Editor Julie Knight has created a content rich magazine that's educational, motivational and inspirational. She's passionate about working with like-minded people and businesses to strengthen the Lash industry. She has an exclusive and extensive background in lashing and continually trains, researches, and networks at conferences and the like in order to keep pace with this fast changing and innovative industry.
She's proud to be a working Lash Stylist. Having performed over 25,000 treatments, she's still in love! As an independent trainer, she has trained, coached and mentored hundreds of students since 2012 in her private academy.
Read more about Julie here
Julie Knight
Editor of Lash-Ed magazine and total Lash Addict ♥
Antony Knight
Antony is the magazine's Technical Director has been in IT for over 30 years. He has worked for some of the biggest IT companies in the world and now runs his own called Ant and Tech. He specialises in website design and upkeep at affordable prices given his passion for helping small and medium businesses to thrive.
Antony said, 'I'm delighted to be a part of Lash-Ed magazine! I hope that my articles about business IT, websites, online safety and cyber hygiene help to keep your business visible and safe in cyber space.
If there's something IT specific that you'd like me to cover, it'll be great to hear from you. Reach out to Ant@AntAndTech.Com'
Antony Knight
Technical Director
Lash-Ed magazine
Shannon-Bethan, Artistic And Creative Director
Shannon's creativity guides the look and feel of Lash-Ed magazine. Having recently graduated with honours on completing her Wildlife Ecology and Conservation Science degree, she is now studying freelance journalism in her spare time. Given her passion for our environment, she's also our eco-friendly advisor too.
Shannon said, 'It's a real privilege to be a part of Lash-Ed magazine! It's been hard work but so rewarding and I've loved seeing it grow from strength to strength. That's only been possible because of the willingness of all the amazing people who have not only contributed their knowledge, but their time to do that too. When I see amazing feedback like what we've included below, it really melts my heart!
Shannon-Bethan
Artistic And Creative Director
Lash-Ed magazine
'Lash-Ed Magazine in our opinion is one of the most thorough, educational and jam-packed lash magazine on the market'.
See the review here
Note from Lash-Ed: Thank you Jamie Butler from LashBase. This means so much coming from a Chief Marketing officer from such a renowned brand!
'By far one of the best pro magazines on the market. After reading a lot of different magazines for pros I can honestly say this is the best by far and well worth the spend. It is full of interesting stories and information. With loads of tips and inspirational articles from different people in the industry. My favourite thing is unlike a lot of other professional magazines it isn't crammed with useless adverts. Can't wait to buy the next copy!'
Amazon Review from klianne88 | 25 June 2018 | Awarded 5.0 out of 5 stars | Verified Purchase
See the review here
Note from Lash-Ed: Hi klianne88. Wow, thank you for taking the time and effort to post a really helpful review on Amazon. We're all about great content that's worth the page coverage rather than money making from filling it with a lot of Advertisements. We're delighted to read your feedback and hope you love the next edition just as much!
How to get your copy of Lash-Ed magazine!
Lash-Ed magazine is available in digital or paper format – whichever you prefer.
The digital version of Lash-Ed magazine is available read on your phone, tablet or laptop so it's great for reading on the go!
The paper version of Lash-Ed is available as a glossy magazine that you can pick up and flick through at your leisure.
Your Lash-Ed magazine is available here
Lash~Ed Blog
lashedcom
Join the Lash~Ed private Facebook Group to keep in touch with like-minded
lashedcom
We are excited to announce that Lash~Ed issue 1 April 2018 is
lashedcom
Could we be trained to recognise the signs that clients or colleagues